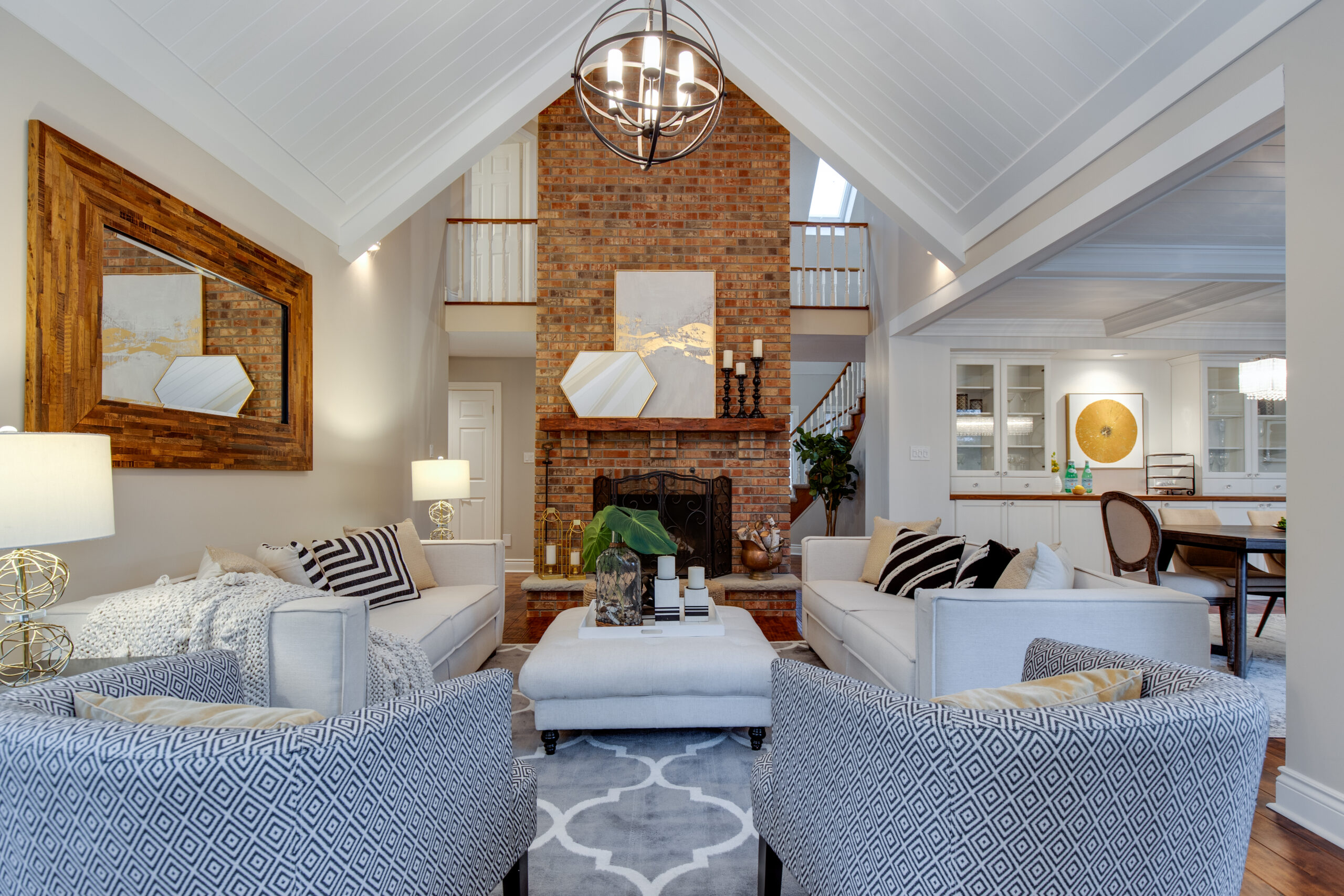 CAPTURING THE ESSENCE OF WHO YOU ARE:
THAT'S WHAT GREAT DESIGN ACCOMPLISHES.
At DTS, we are all about Classic, Casual, Comfort. In fact, we have coined this our Signature Style. 
 We design an aesthetic that offers the perfect antidote to your busy, technology-driven days of modern life.  Understated luxury that is still warm and cozy.
It is a look that is harmonious with nature and has a calming effect by adding organic elements to help bring the outside in. Earthy tones and natural elements like leather, natural woods, greenery, pottery, and woven baskets are all ways of adding warmth and dimension and defining the overall aesthetic of Classic, Casual, Comfort.
We offer two Interior Design services to help achieve this look:
Virtual-Interior Design 
$995/room
Create that Classic, Casual Comfort Look at a fraction of the cost of in person design services.
Virtual-Design is the perfect option if you need assistance with the inspiration and overall aesthetic direction of your space, and you are willing to do the purchasing and installation yourself.  This is a budget friendly way to achieve a professionally designed look for your space, without spending a lot of money. 
Here is what you can expect from a DTS Virtual-Design service: 
30-minute initial intake call followed by questionnaire.
Your photos and measurements that you send us.- we send you instructions on how to take photos and measurements.
1-2 Concept Boards with up to 2 rounds of revisions per room.
Final Design Board/s (maximum 2 per room).
Shopping list with links and prices so you can shop your look.
Floor plan with furniture layout.
Instructions for installing all of the design elements to give you the look of a professionally interior designed space.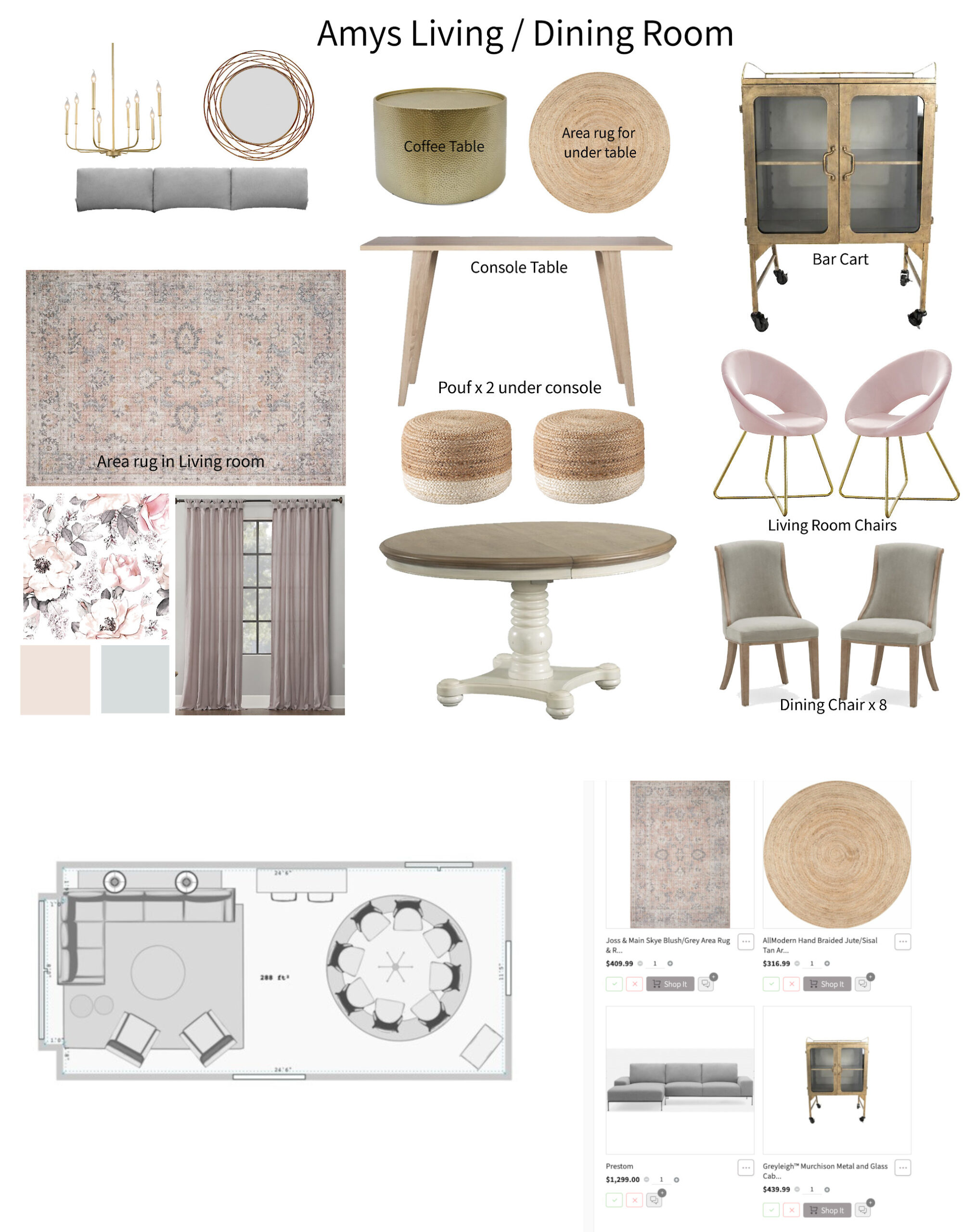 In Person Interior Design Consultation  $395.00
Here is what you can expect during our working consultation 
Review your existing floor plan. Recommend a new one if warranted.
Review Furniture needs
Devise a Furniture layout for regularly shaped rooms
Window covering guidance to match architecture and style of you home
Paint colour recommendations
Guidance on additional lighting requirements
Discuss unique design features that may be considered (i.e. possible built ins, millwork, feature walls)
Answer all your design related questions!
At the end of the consultation, we will have a great idea of the scope of your project.
If you prefer to do the work on your own (DIY Consultation) then we will hand all of our consultation notes over to you at the end of the meeting. If you prefer to have us manage and assist with the project post consultation (Project Consultation), we will keep the notes to use as reference as we plan the balance of your project.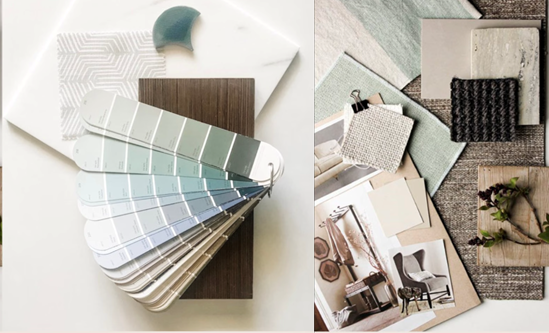 Questions About
interior design?