Introduction:
In the dynamic world of real estate, where first impressions can make all the difference, having a strategic edge is crucial. That's where we come in. We, at Designed to Sell, are thrilled to announce the launch of our latest service – an all-encompassing solution tailored to support investors in their property ventures. Whether you're delving into model suite design, exploring short-term rental potential on platforms like Airbnb, or strategizing the perfect fix-and-flip project, our team of experts is here to elevate your property's appeal and maximize its potential.
.
Unveiling a Comprehensive Approach
With years of experience in the field of home staging and interior design, we understand the significance of thoughtful and impactful design. Our new service is designed to cater specifically to investors looking to not only enhance the aesthetic of their properties but also boost their market value and profitability. Here's a glimpse into the avenues we're delving into:
Model Suite Design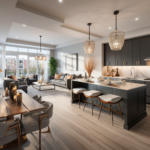 Crafting the perfect model suite is an art that requires a deep understanding of your target audience. Our team specializes in creating immersive experiences that resonate with potential buyers. Through strategic furniture placement, colour coordination, and attention to detail, we transform spaces into aspirational living environments, helping potential buyers envision themselves living there.
Short-Term Rental Airbnb Design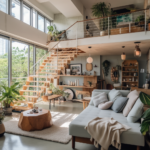 The popularity of platforms like Airbnb has revolutionized the way travellers experience new places. As an investor, maximizing the potential of your property as a short-term rental requires a unique approach. We bring our expertise in designing spaces that not only captivate guests but also offer functionality and comfort. From creating Instagram-worthy interiors to optimizing layouts for guest satisfaction, our designs are geared towards enhancing your property's rental income to ensure your five-star ratings and Superhost status.
Fix to Flip Consultations and Design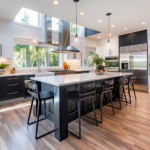 Turning properties around for profit requires a keen eye for identifying potential, a solid renovation plan, and an understanding of current market trends. We offer comprehensive consultations that help you evaluate a property's potential, providing insights into cost-effective improvements that yield the highest returns. Our team assists in developing design concepts that align with the property's market and target audience, ensuring your fix-and-flip venture is a success.
Project Management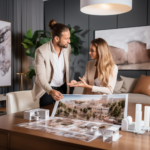 Juggling multiple aspects of a real estate project can be overwhelming. Our project management services streamline the process, coordinating design, procurement, and execution seamlessly. We take care of the intricate details, keeping the project on track and within budget, so you can focus on making strategic decisions.
Why Choose Designed to Sell?
Our team's dedication to creating spaces that not only look stunning but also serve a purpose sets us apart. We're not just decorators; we're partners in your real estate journey. With an innate understanding of design psychology, market trends, and investor goals, we ensure that every design decision is backed by a strategy aimed at achieving tangible results.
Get Started Today
At Designed to Sell, our passion for design meets the strategic demands of the real estate market. We invite investors to take advantage of our new service and experience firsthand the transformative power of design in boosting property value and profitability.
Ready to embark on your next real estate venture armed with impeccable design and expert guidance? Contact us today to explore how we can collaborate to make your investment dreams a stunning reality. Designed to Sell – where visionary design meets lucrative real estate opportunities.
Contact us today to get started:
Krista Yates 647-283-4753 or Kelly Uhlin Ball – 519-421-6117
Book Your Consultation Today!
So what are you waiting for? If you're ready to transform your space into a beautiful, functional haven, Designed to Sell's Interior Design Consultation is the perfect solution. Book your consultation today and let us help you create the home of your dreams!
Contact us today to start your interior design project and bring your dream home to life.